Welcome to November ODD-friends....only one more month to go before we start cleaning the chimney's, right? Ok ok - let's not get too carried away so soon and let's reminisce a little bit about Halloween and the SUPERB entries we have received for our
{{ last challenge }}
. They were spooktacular!
You all rocked the colour challenge and created 39 entries for our virtual hat. The random generator decided on our overall winner is:
SUSAN
!!!!
What a wonderful digi card - it is so real I had to do a double-take to realise it is completely digi
Congratulations to you - please email Kristy(at)Someoddgirl(dot)com to claim your prize.
There were so many amazing entries that it was really difficult to make a decision on our top two. The first winner of some loyalt points is
I just love the apples, the paint and her sweet coloring!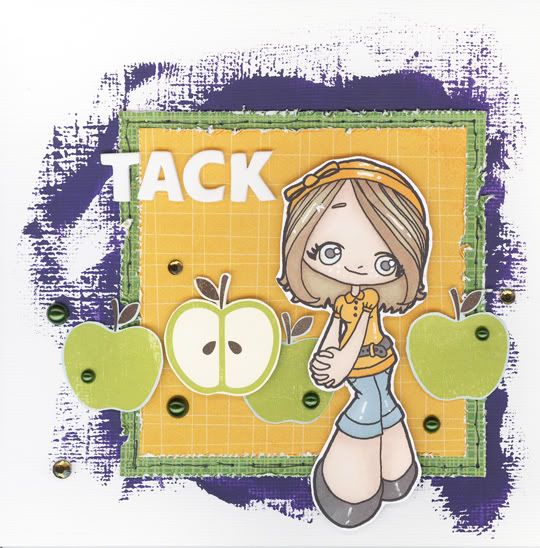 And the other lucky crafter who can claim some loyalty points is:
How can you not fall in love with these wonderful projects
Please email Kristy(at)Someoddgirl(dot)com to get your points added to your shopping account.
Are you all ready for the new challenge? Good, because we have a cracking one for you:
For our first challenge in November we would like to see everyone getting creative with their digis by using them to create a background. You can either just use one of the sentiments over and over again, or repeat an image on a piece of plain cardstock (or paper).
Used Chilly Penguin (from our upcoming release) to create the background AND made him the focal point as well.
How clever to use the
Hey Cupcake
sentiments as a background to really make your message stand out.
Happy Birthday
sentiment and filled the outline with some colour to add depth.
So, what do you say - are you going to accept our mission? We cannot wait to see what you all create and hopefully share with us.
Enter by directly linking up your NEWLY CREATED PROJECTS no later than Wednesday, November 17, 2010 at midnight EST, and be sure to link back to our blog for your chance to win two free digis of your choice from
SomeOddGirl.com
! As you know, you get one entry in the (virtual) hat for each card you enter and another entry if you use one of our images.
Good luck and have fun!!!
And we have another fun thing for you to think about, Some Odd Girl is going to be looking for Guest Oddies. We will be choosing some lucky peeps from around the internet who impress us to come take part in the Odd Festivities. What better way to get our attention than to show us what you've got by getting in on this challenge? Our Guest Oddie will get some freebies and some other fun TBA. Good Luck to everyone!